Are you clever as a fox?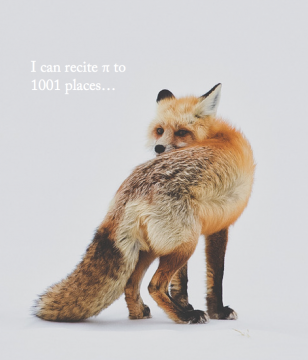 In Dennis O'Driscoll's poem 'While Stocks Last', the poet has the gorgeous phrase "the robin's eagle eye". To win a copy of New and Selected Poems, by Dennis O'Driscoll, just tell us what is your favourite animal metaphor (and we welcome ones of your own making!).
Answers by August 18 please, to info@thepoetryproject.ie.
Winner announced…
Congratulations to Padraic Harvey!
Padraic wrote us an entire poem,
our favourite and prize winning line is: His tail curled out /  Like TS Eliot
'Black Cat, White Goods', by Padraic Harvey