To win a copy of Maud Cotter's 'All Stuff Is Farce'
simply TELL US WHAT YOUR FAVOURITE WINTER POEM IS.
Entries from Fri 13 – Tues 17 Dec 2013
Either through facebook/twitter or email: info@thepoetryproject.ie
A stylish and acrobatic book which presents a selection of works, including 26 full-colour and 28 b/w illustrations.
Designed by Marit Munzberg with written inclusions by Joseph R. Wolin and Matt Packer.
This delicious little book is a virtual walk through some of Maud Cotter's brilliant art and her inspirations. The stunning design is irreverent and unique. One to treasure and enjoy.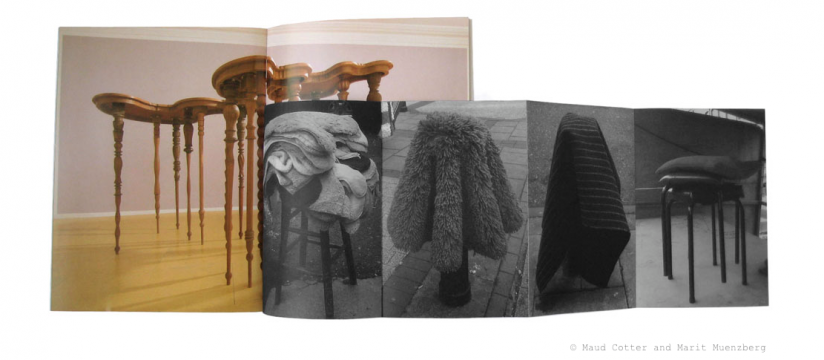 Thank you so much for your lovely 'fave winter poems'!
All the entries have gone into the wooliest hat available and our winner is….
Margaret O Driscoll
with A Christmas Childhood by Patrick Kavanagh
A copy of Maud Cotter's 'All Stuff Is Farce' is on it way to you!