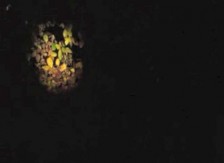 June 10th - 16th 2013
Niamh O'Malley Torch
Philip McDonagh In Fluntern Cemetery
In Fluntern Cemetery
by Philip McDonagh
Geboren Dublin; Zürich gestorben. So
Narrates a simple gravestone. Some blackbirds,
A squirrel sudden on the frozen snow,
An emptiness that greets you in those words.
Onwards the blue tram climbed that took me there
And higher; to one who had his eyrie dreamed
Above the Zürichsee, and breathed this air,
How poor and quarrel-stricken Dublin seemed.
And yet you shopped those streets, and Terenure
Is where the world was on your Christmas Day,
James Joyce: Did something of that day endure
That when through some Swiss gate death pushed its way
It found a man of faith? A churchyard's loam:
To this poor Ithaca your heart came home.
from Carraroe in Saxony
By kind permission of the author and Dedalus Press